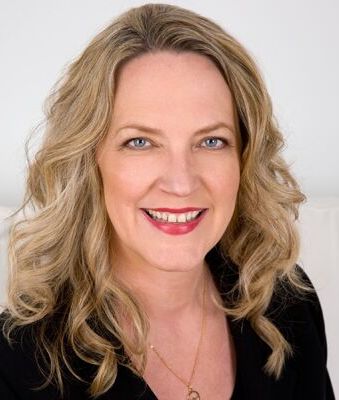 Maureen Duffy
BA (Political Science), JD
Senior Consultant
M: +61 (3) 9653 6452
E: maureen.duffy@sibenco.com
Connect with Maureen on LinkedIn
Overview
Maureen is an international eDiscovery lawyer with extensive experience in complex disputes. Combining a long history as a trial lawyer with a knowledge of information systems, Maureen has a unique combination of legal, technical and leadership expertise. Her experience enables her to analyse and plan the most appropriate approach to evidence collection, discovery, evidence management and trial support, resulting in commercial success for clients in Litigation, Arbitrations, and Regulatory Inquires.
Maureen is a licensed lawyer in both Australia and the United States.  She has led both e-Discovery and legal review teams at Herbert Smith Freehills and Clayton Utz in Australia. Maureen has an extensive litigation background, having held the following legal roles in the United States: Partner in litigation firm; Magistrate; Member of Federal Defender Panel, Assistant Prosecutor and Research Attorney for State Circuit Courts.
Maureen regularly writes about eDiscovery, Litigation and Information Management, in addition to presenting on these topics at numerous conferences.
Areas of Expertise 
eDiscovery Consultancy Services
Planning and developing evidence management strategies
Use expertise in eDiscovery systems and workflows to match case requirements to appropriate eDiscovery solution.
Support eDiscovery and Forensic vendor selection and management
Negotiating and advising on document exchange and TAR review protocols
TAR workflows
Evidence management and tracking
eTrial vendor selection, workflows and trial support
Expert eDiscovery services
Independent expert services, acting as neutral special master or independent mediator to help parties work through issues raised by electronic discovery, TAR workflows and evidence management; and
Independent expert evidence in form of affidavit or testimony
Building in-house capability
Working with in house teams to build capability in scoping, preparing and documenting a defensible document collection action plan
Building internal eDiscovery teams and defensible workflows
Education
University of Melbourne, Australian law qualifications
Thomas M Cooley Law School, JD
Michigan State University, BA Political Science
University of London, overseas study, Comparative Political Systems
Practising Certificate and US Bar admissions
Unrestricted Practising Certificate in Victoria, Australia
US Bar Admissions – State of Michigan, US Federal Court, US Supreme Court
Professional Memberships
Law Institute of Victoria
Michigan State Bar Association
Sedona – Member Working Group 6 – International Electronic Information Management, Discovery and Disclosure

EDRM – Duke Law
Career Overview
Sibenco Legal & Advisory
Senior Consultant (2017 to date)
Herbert Smith Freehills
Deputy Head of Disputes for Asia and Australia, Alternative Legal Services (2016 to 2017) Senior Manager, Dispute Services, Information Logistics (2012 to 2016)
Freehills
National Practice Coordinator, Information Logistics (2006 to 2012)
Clayton Utz
Acting Director, Legal Technology Support Group (2005 to 2006)
Manager, Legal Technology Support Group (1997 to 2005)
US Legal Experience
Weaver Duffy & Young
Partner (1989 to 1996)

Member of Federal Defenders Criminal Defence Panel

Magistrate, 52-1 District Court, Novi Michigan
Part-time Magistrate (1989 to 1994)
Oakland County Prosecutors office
Assistant Prosecuting Attorney (1987 to 1989)
Oakland Co Circuit Court
Research Attorney, Honourable Frederick Zeim (1985 to 1987)